How We Give Back
We are passionate about paying it forward, and doing our bit to help our beautiful planet and the people in it. We feel that companies have a responsibility to be role models where possible, and we take that responsibility very seriously. As a value driven communication coaching company, we have looked at where we can be of most use and have come up with the following list of initiatives. Please read on and apply to any that suit you, or share with people you know. Let's pay it forward together!
Bursary Scheme
We offer a bursary scheme for individuals who can show that they will gain massive benefit from our communication coaching for both themselves and their community, but without our financial support would not be able to afford it. If this sounds like you and you want support finding and developing your authentic voice for greatest impact, then please register your interest below. We welcome applications from talented individuals from all industries and sectors, ages, backgrounds and genders. Just tell us how you can impact your world, and we can pay it forward together.
COMPLETE FORM BELOW TO REGISTER YOUR INTEREST
Discounted Workshops - For organisations in the not for profit sector
We want to support any organisation committed to doing good in the world. If you are a charity or not for profit organisation and feel you can benefit from our communication workshops then we will be delighted to work with you. From a 10% discount to established charities through to subsidised workshops for charities working directly with people from disadvantaged backgrounds, such as refugees, homeless or youth at risk. If you think we can help, please do get in touch with some more information and we can set up a call.
COMPLETE FORM BELOW TO REGISTER YOUR INTEREST
Subsidised Communication Coaching - For individuals working in Climate Change / Renewables
At London Speech Workshop we are committed to helping our planet. We know that one of the biggest challenges facing those working in the area of climate change, from renewables to policy change, can be creating and presenting a persuasive case for moving towards a new way of doing things. This is where we can help.  We are adept at helping our clients craft their story and present it in a way that captures imagination, hearts and minds. We offer a sliding scale – depending on what you can afford. – so get in touch and tell us a bit more about what you're working on.
COMPLETE FORM BELOW TO REGISTER YOUR INTEREST
Discounted Course Bookings - For NHS Staff
As an ongoing thank you for the brilliant work of our NHS staff we offer a 12.5% discount on course bookings for all NHS staff. If you are eligible for this, after your taster session, make sure you mention that you are an NHS staff member, and we will provide you with a discount code to use when paying for one of our courses. Please note you may be asked to provide a valid NHS ID.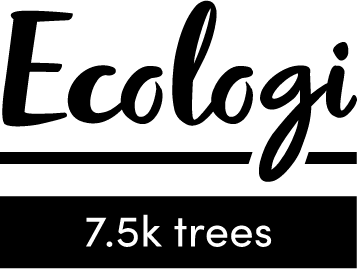 1 TREE PLANTED FOR EVERY TASTER SESSION OR COURSE BOOKED
We're proud to be part of the Ecologi project. Ecologi are an environmental organisation that facilitate the funding of carbon offset projects and tree planting around the world. Their aim is to reduce 50% of global CO2 emissions by 2040 and responsibly plant billions of trees every year. When you book a Taster Session or course with LSW, a tree is planted. You can track our progress here.
To register your interest for any of our support initiatives please fill out the form and we will be in touch shortly.
Climate Change / Environmental Companies:
Someone will be in touch within 2 working days.
Bursary Applicants:

You will receive an email with details of the formal application process (please check your junk folder if you cannot see this in your main inbox). Since we are choosing to invest in you and your potential you will be required to formally apply for our bursary – so  we know you will commit, work hard, and make the most of this opportunity.
Non Profit Companies:
Someone will be in touch within 2 working days.
Charitable Organisations
If you work for a charity or organisation supporting young, disadvantaged adults and would be interested in partnering with us on this mission – please get in touch at
office@londonspeechworkshop.com